The Jisc R&D team has been working on an idea that can transform student interaction with their academic feedback and empower them to learn from it. Now we want to talk to you about taking it further.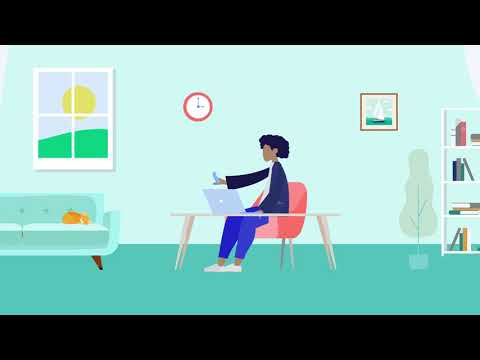 The problem
Last year, Jisc's Future of Assessment report highlighted five targets that could be transform assessment by 2025. One of these recommendations was around harnessing automation in the assessment process "to deliver maximum benefit to students".
Soon after, the pandemic took over the higher and further education landscape. The opportunity for the sector to look at innovation in this area gave way to more urgent matters.
The Jisc R&D team is tasked to look at opportunities that lie some years into the future. Despite the domination of Covid-19, we've spent time looking at the targets for transforming assessment and zeroed in on a single candidate: feedback.
Students express more dissatisfaction with assessment and feedback than with any other aspect of their learning experience, according to the National Student Survey. So what's the problem?
According to the research, students say they don't get enough, or it's not delivered in time. On the other hand, tutors give lots of feedback and aren't sure the students know when they're getting it or don't act upon it.
The solution
To solve the problem our team used innovation methodologies to unpeel this issue and look at what lay at its core. We concluded that the underlying problem with feedback is that it's a second class citizen in assessment infrastructure when compared to grading.
Students encounter feedback from many sources on their academic journey. The burden is currently on them to keep track of their feedback, make sense of it in the bigger picture, and develop from it. To recognise how important feedback is in the learning journey, we wanted to make sure that it's given the space and the prominence that it needs, and that the owner can access help when they need it.
From a digital perspective, we looked at where feedback was left for students, be it in the institutions LMS or sent as annotation on electronic documents. Rather than see it as belonging to the digital setting we explored the consequence of bringing the feedback to them. The result was a tool that picks up feedback from digital systems and allows the student to look at it in one place.
The tool notifies the student when they have new feedback and helps them manage their response. It keeps track of which feedback they have addressed and connects them to institutional resources that can help them achieve the required learning.
The Ask
We've shown this tool to students and the response has been unanimously positive but there's a lot more to do.
To make this work for students and teachers, we need to make sure that our solution can pick up feedback from various institutional systems. So far we've done this with Moodle and Canvas. We also need to explore how this approach works for particular types of feedback, or particular course subjects.
If you're interested in helping us take this idea further, or just want to know more, please get in touch by emailing innovation@jisc.ac.uk